Marina Chan
Head of Education, MIT Hong Kong Innovation Node | Senior Director & Instructor, MEFTI
Marina Chan began her career in banking at Merrill Lynch for the Asian equity business before earning her master's degree in education from Harvard University. She has worked with students from K-16 and young professionals across Asia and the US through her experiences in teaching, advising student startups, and leading professional development workshops. With a grant awarded by the Social Innovation and Entrepreneurship Fund, Marina founded Alpha Commons in 2015, an educational program cultivating creativity in children through engagement with technology.
She is a board member of the Hong Kong Red Cross Hospital Schools and is a CFA Charterholder.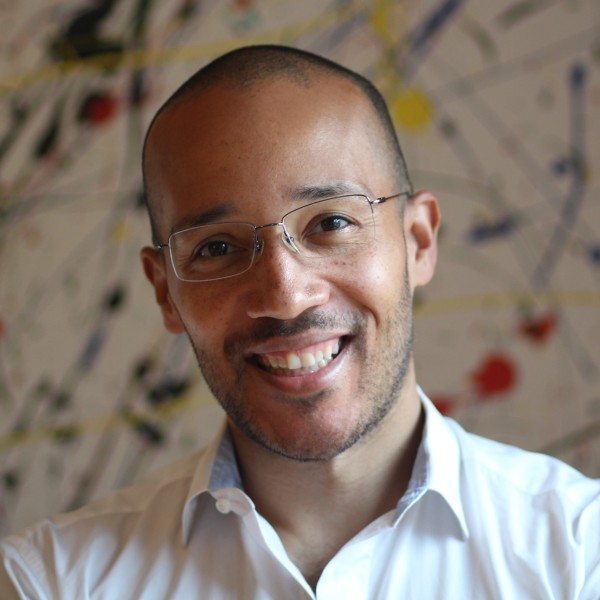 George Whitfield
Co-founder & CEO, FindOurView
George is a serial entrepreneur with three degrees from MIT: BS in Electrical Engineering and Computer Science, and an MEng and PhD in Materials Science and Engineering. As an Entrepreneur in Residence at the Trust Center, George is excited to help build future generations of entrepreneurs, drawing upon his experiences in innovation-driven entrepreneurship, engineering, and student life.
George's interdisciplinary career spans computational aspects of e-commerce, FinTech, robotics, transportation, renewable energy, and nanotechnology. Today, George is the Co-Founder and CEO of FindOurView, which is extracting insights from consumer reviews and conversations to help companies do product research, using AI and machine learning. George envisions building on this work to drive mutual understanding across society.
Tuan Phan
Associate Professor of Marketing, University of Hong Kong Business School
Dr. Tuan Q. Phan is an Associate Professor at the University of Hong Kong (HKU) Business School, in the Marketing Area and in Innovation & Information Management (IIM) Area. His research uses large and population-size datasets and spans multiple disciplines including economics, marketing, consumer behavior, computer science, and statistics. His expertise covers various industries including FinTech, retail and e-commerce, logistics and transportation, social media, news and video media, technology and consumer products, and education. His research has been published in leading scientific and management journals including the Proceedings of the National Academy of Science (PNAS), Harvard Business School Publishing (HBSP), Marketing Science, Journal of Marketing Research (JMR), and Information Systems Research (ISR).
He received his doctorate from Harvard Business School, and an undergraduate from MIT. Dr. Phan is also an entrepreneur, expert witness, sits on the boards of several companies, and frequently consults industry leaders.
Charlotte Lam
Education Program Manager, MIT Hong Kong Innovation Node
Charlotte graduated from the University of Edinburgh with a bachelor's degree in Psychology. Passionate about creating social impact and purpose, Charlotte focuses on program development, communications and marketing at the Node. As a creative individual and a believer in the growth mindset, she is interested in enhancing the entrepreneurial and innovative spirits of our future generations to solving real-world challenges. Prior to joining the Node, she worked at the Li & Fung Foundation for three years to help drive employee and community engagement globally for the Fung group, focusing on internal campaigns, communications and events. From environmental to health & wellbeing related social issues, she has implemented numerous global campaigns to raise awareness and encourage behavioural change in order to make a difference.  She also runs her own online cake and cookie business, and enjoys dancing in her free time.
Nick Tsang

Program Manager, MIT Hong Kong Innovation Node 
Nick graduated with a Bachelor's degree of Art in International Affairs and Political Science from Northeastern University. Unconventionally passionate in technology, creative ideas and problem solving, Nick has been working within the entrepreneurship ecosystem throughout his career. Prior to joining the MIT Node, Nick was a member of the Inno Space team of Hong Kong Productivity Council, and had worked with startups, local schools and students to push forward the progress of the STEM education network in Hong Kong. During those 2 years, Nick had coordinated various STEM and startups events, including co-organized MIT Node events, which helped build a strong relationship between him and MIT Node.
After that, Nick joined an A.I. startup, specialized in the NLP technology in Hong Kong as a Marketing Associate. Currently, Nick is developing his own startup company, responsible for business development and marketing, as well as supporting the development of education programs at the Node. He's hoping to utilize the experience from both sides to improve himself and the startup scene in Hong Kong.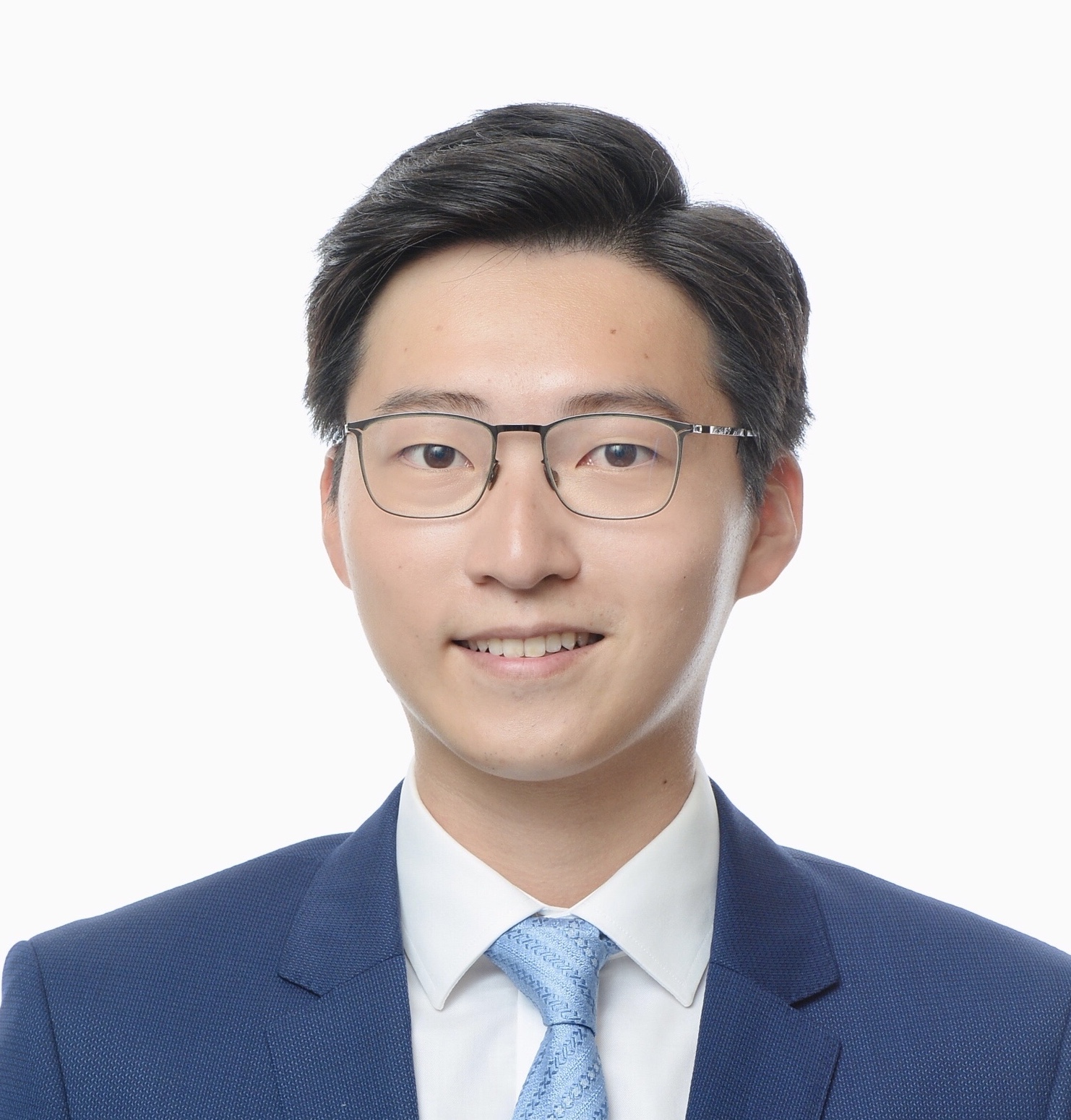 Andy Wong
MBA Student, MIT Sloan

Andy is a second-year MBA student at MIT Sloan School of Management and worked at Amazon as a Technical Product Manager this summer. Prior to MIT, he worked at a fintech startup focusing on financial inclusion and electronic trading, where he led the business expansion in Singapore, Hong Kong, Indonesia, Malaysia, Thailand and Taiwan. Before that, Andy worked at J.P. Morgan and Morgan Stanley as an equity trader. He graduated from University College London with a BSc in Mathematics with Economics.
Andy participated in MEFTI 2021 and his team won the first place with the proposal to apply federated learning technologies to digital banking. He is very excited about rejoining MEFTI as one of the team coaches this year to tackle some fintech challenges together!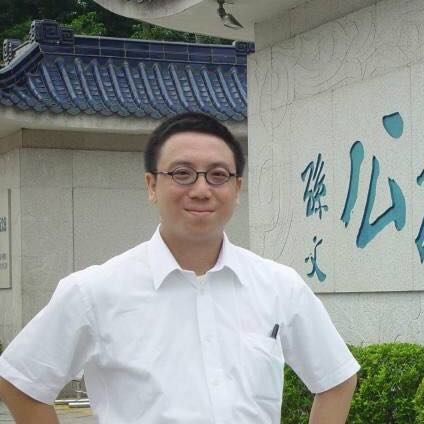 Eddie Hui
MIT Hong Kong Innovation Node Technologist-in-Residence | Lenovo Digital Innovations Lead
Eddie Hui embarked on a lifelong quest to better the society and environment in 1993. After many many moons, books and algorithms, his Smart Cities and ICT consulting and architecting spree took him to many exciting locations around the world. As the former Chief Architect of iconic projects like World Expo 2010 Shanghai, Cisco Greater China Headquarters, Cisco IoE Innovation Centre and Experience Centres, Eddie continues to make technologies relevant and easy to use for all. He is currently the Lenovo Digital Innovations Lead and MIT Hong Kong Innovation Node Technologist-in-Residence.
Harry Wong
Associate, Bird & Bird
Harry is an aspiring intellectual property lawyer in his final seat of traineeship at Bird & Bird. Harry started his legal career at a time of uncertainty, which afforded him a wealth of opportunity to understand the challenges faced by tech-enable businesses from the perspectives of IP commercialisation/enforcement, dispute resolution, corporate finance, and employment.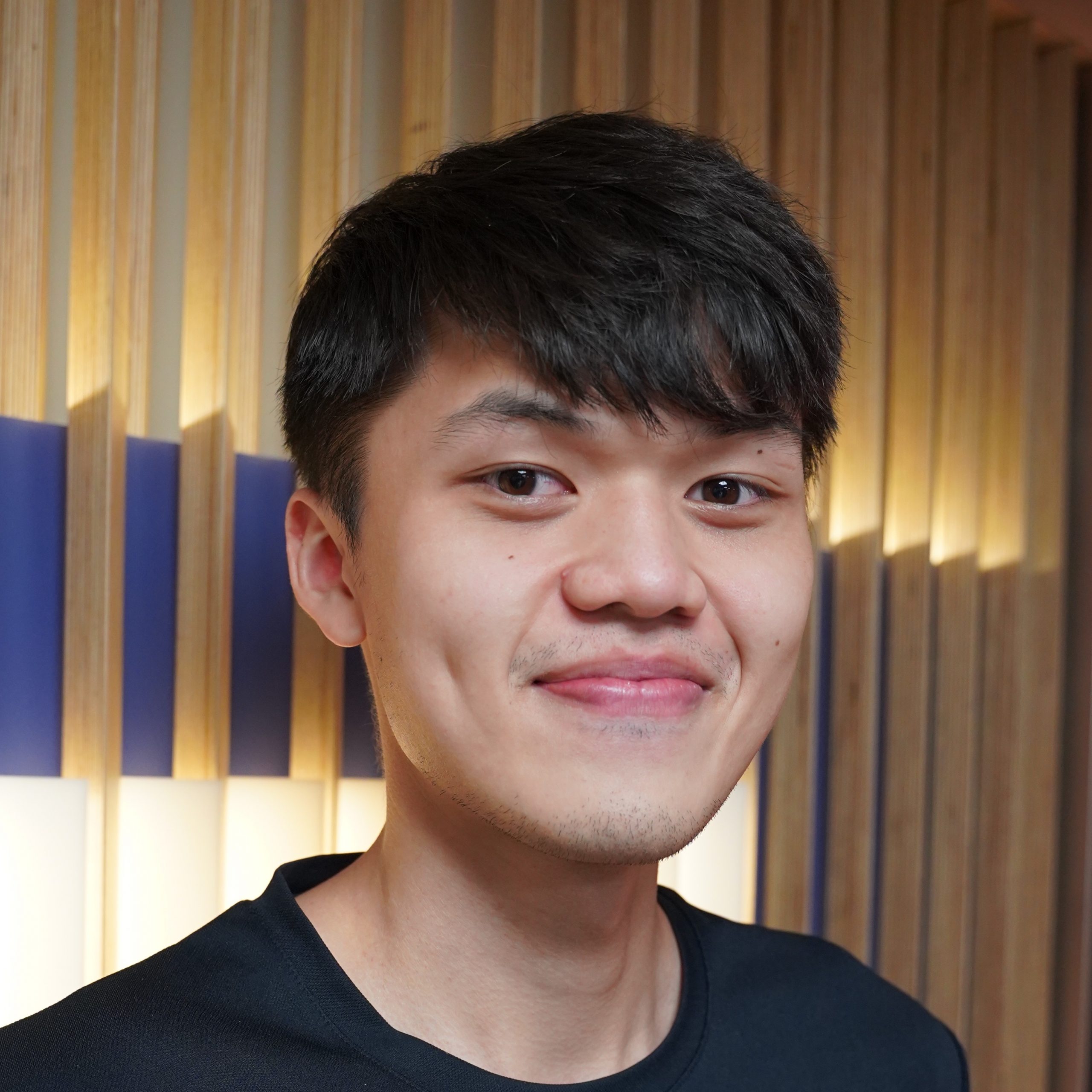 Hector Cheung
HKUST, B.Sc. Integrative and System Design
Hector is a third-year undergraduate student majoring in Integrative Systems and Design at HKUST, a program focused on all cutting-edge tech-based solutions through project-based active learning. He specialises in software development, particularly in web development and has proficiency in basic electronics. Currently, he is working on a kayak navigation system through his major, and is responsible for software development. Outside of school, Hector participated in MEMSI 2021, where his team was first runner up for their project on trolley management and optimisation for the Hong Kong International Airport. Hector is keen to share his knowledge learned from his project experience and leadership skills to support the new MEFTI 2022 cohort.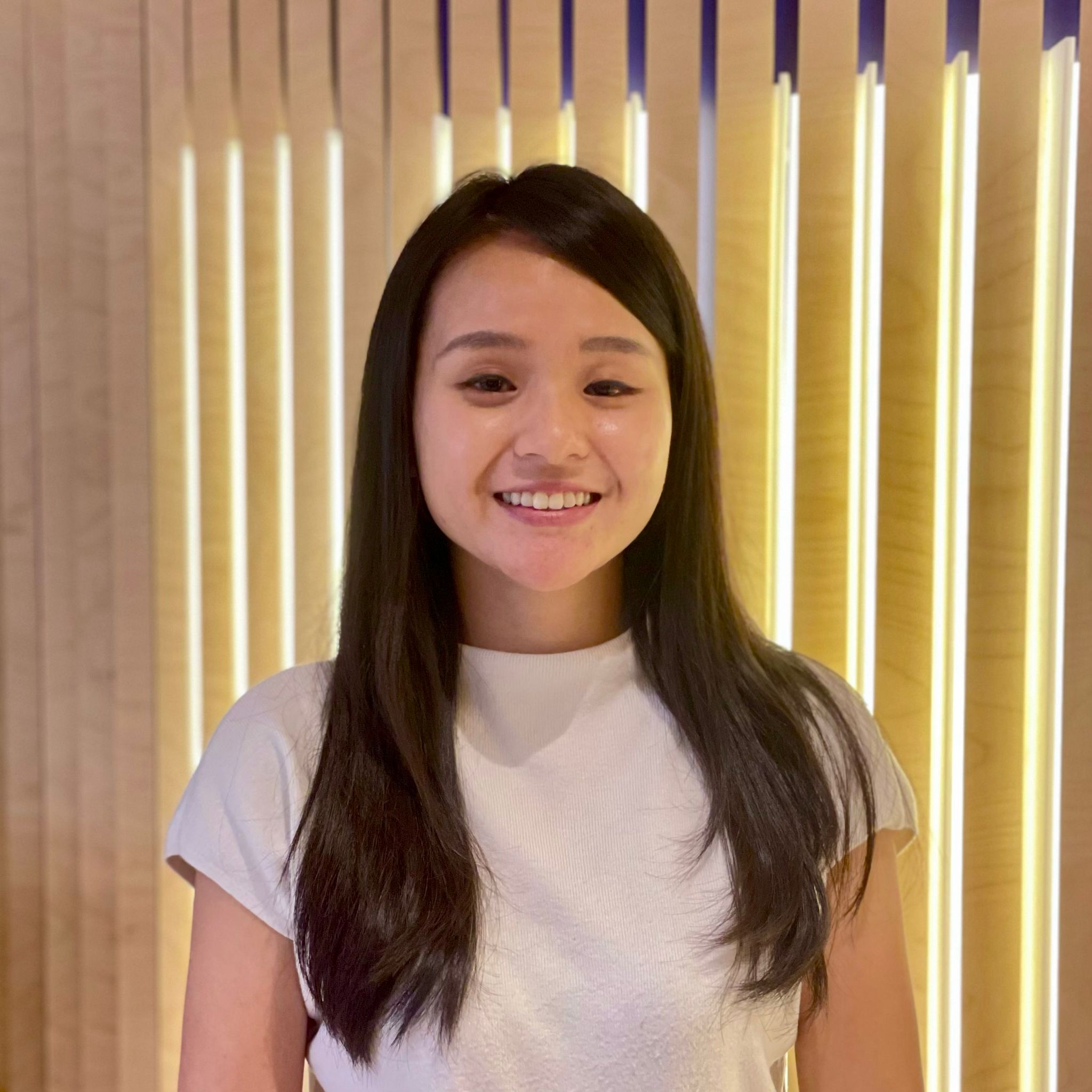 Tion Chu
Trainee Solicitor
Tion comes from a multidisciplinary education background across the subject areas of law, business and engineering. Following the completion of her Bachelor's degree and postgraduate research Masters at Lancaster University, HKUST, and City University of Hong Kong, she is ready to begin her traineeship venturing into the corporate and commercial practice. Surrounded and inspired by strong-willed entrepreneurs, she is eager to explore and facilitate the development of the ever-changing legal and business landscapes.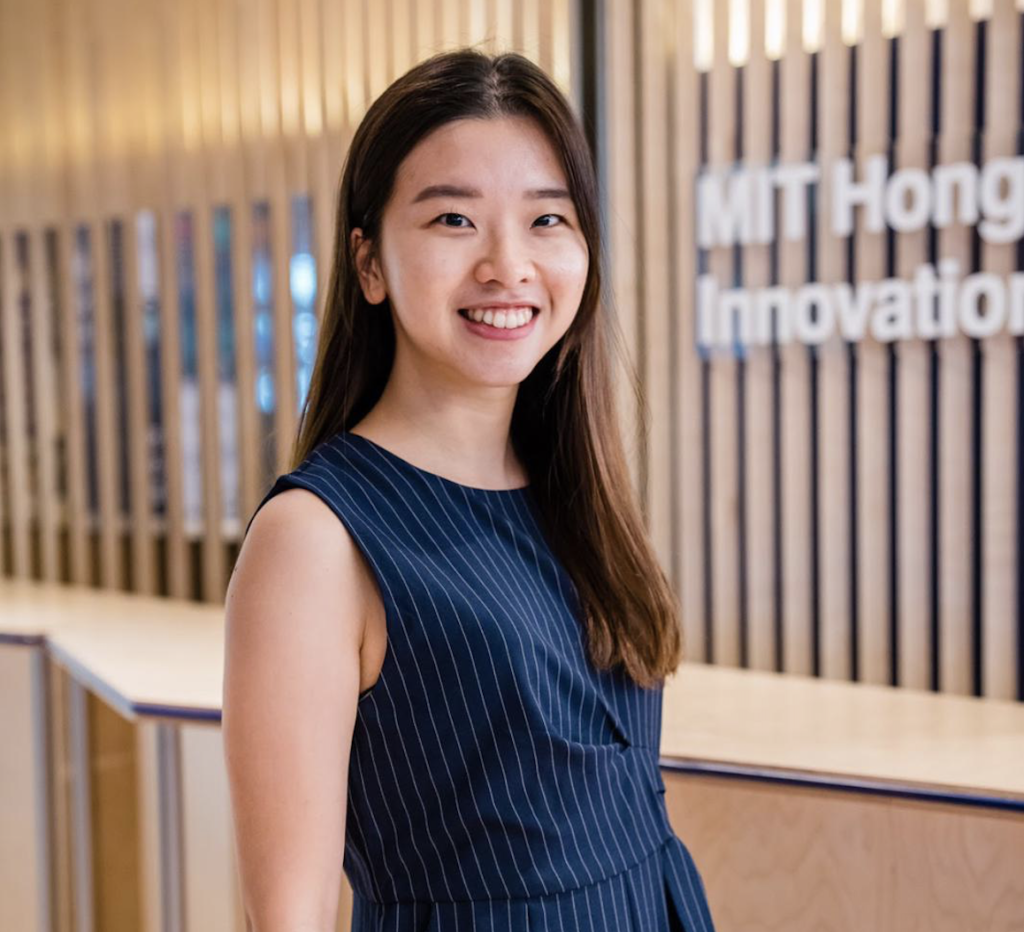 Oriana Yeung
Trainee Solicitor, Allen & Overy
Oriana is a recent graduate from the Faculty of Law, the University of Hong Kong. She is currently a trainee at Allen & Overy, an international law firm renowned for International Capital Markets, Corporate, Banking, Litigation and general Corporates Practices. During her first year's traineeship, she has been assisting in advising companies in regulatory matters in relation to compliance with local regulators, for instance, Hong Kong Monetary Authority, Securities and Futures Commission. She has also assisted in advising raising regulatory concerns, for instance data privacy and environmental, social and governance (ESG) topics. Her interest in financial regulations and its effects on financial technology has led to her participation in a legaltech hackathon three years back as well as MEFTI in 2019.