It's not a bootcamp if it's not intense.
The MIT Entrepreneurship & FinTech Integrator is
a FinTech adventure that will catapult your skillsets!

MEFTI is a FinTech venture-building bootcamp for MIT and Hong Kong students who are ready to make industry impact. Students from MIT and universities in Hong Kong will form teams, tackle real-world industry challenges, and build a FinTech venture pitch with a viable business model. In this intensive experience, you will:
Learn about emerging trends across different FinTech sectors

Gain insights on how the financial services industry has been transformed

Understand how frontier technologies, including distributed ledger technology and artificial intelligence, are redefining business processes and changing the future of industries
Understand the jurisdictional advantages of Hong Kong as a leading FinTech hub from regulatory, technology and domain perspectives
Visit emerging startups and companies and interact with seasoned industry executives from the Greater Bay Area (China)
Immerse in a comprehensive entrepreneurship program and build a viable business plan and prototype to present your FinTech idea to a panel of judges and audience
We cover program expenses, but don't let that be the reason you apply — this is not edu-tourism. MEFTI is a life-changing experience. Join us if you are ready to unleash your inner FinTech entrepreneur!
MEFTI is proudly supported by:

MIT Students
Applications open: Feb 20, 2023
Application deadline: March 17, 2023 (rolling basis)
Info-session: Feb 23, 2023 at 9 PM EST (Watch Zoom recording here)
Interviews: March – April (online)
Acceptance notifications: Accepted students must confirm their attendance within 48 hours.
MIT Cohort finalized: End of March 2023
MIT Orientation: April 18, 2023 on campus
Hong Kong Students
Applications open: Feb 20, 2023
Application deadline: April 21, 2023 (rolling basis)
Info-session: March 1, 2023 at 12:30 PM HKT (Watch Zoom recording here)
Interviews:

March – April (online)

Acceptance notifications: Accepted students must confirm their attendance within 48 hours.
HK Cohort finalized: May 2023
HK Orientation: May at MIT HK Innovation Node
Challenge Prompts from MEFTI 2022

1) Prudential – Driving digital adoption and reshaping the digital journey for customers in the insurance industry 
2) Prudential – Identifying opportunities for insurance companies in the Metaverse
3) OpenHIVE – Identifying "Propensity to Buy" for banks through the use of AI and alternative data collaboration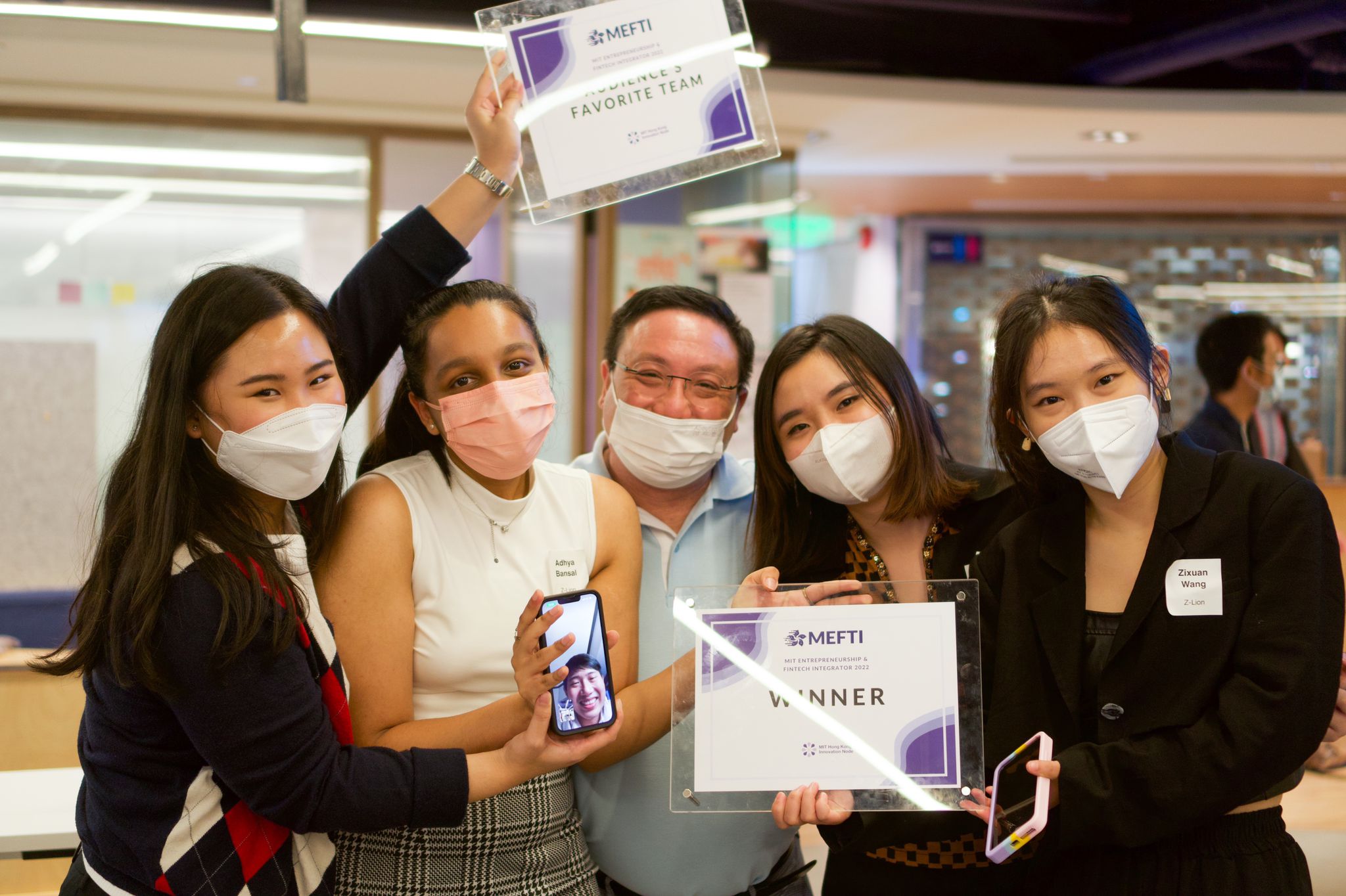 Winner & Audience's Favorite - Z-Lion
Adhya Bansal, Athena Chan, Jesse, Peihan Qian, Zixuan Wang, Henry Wong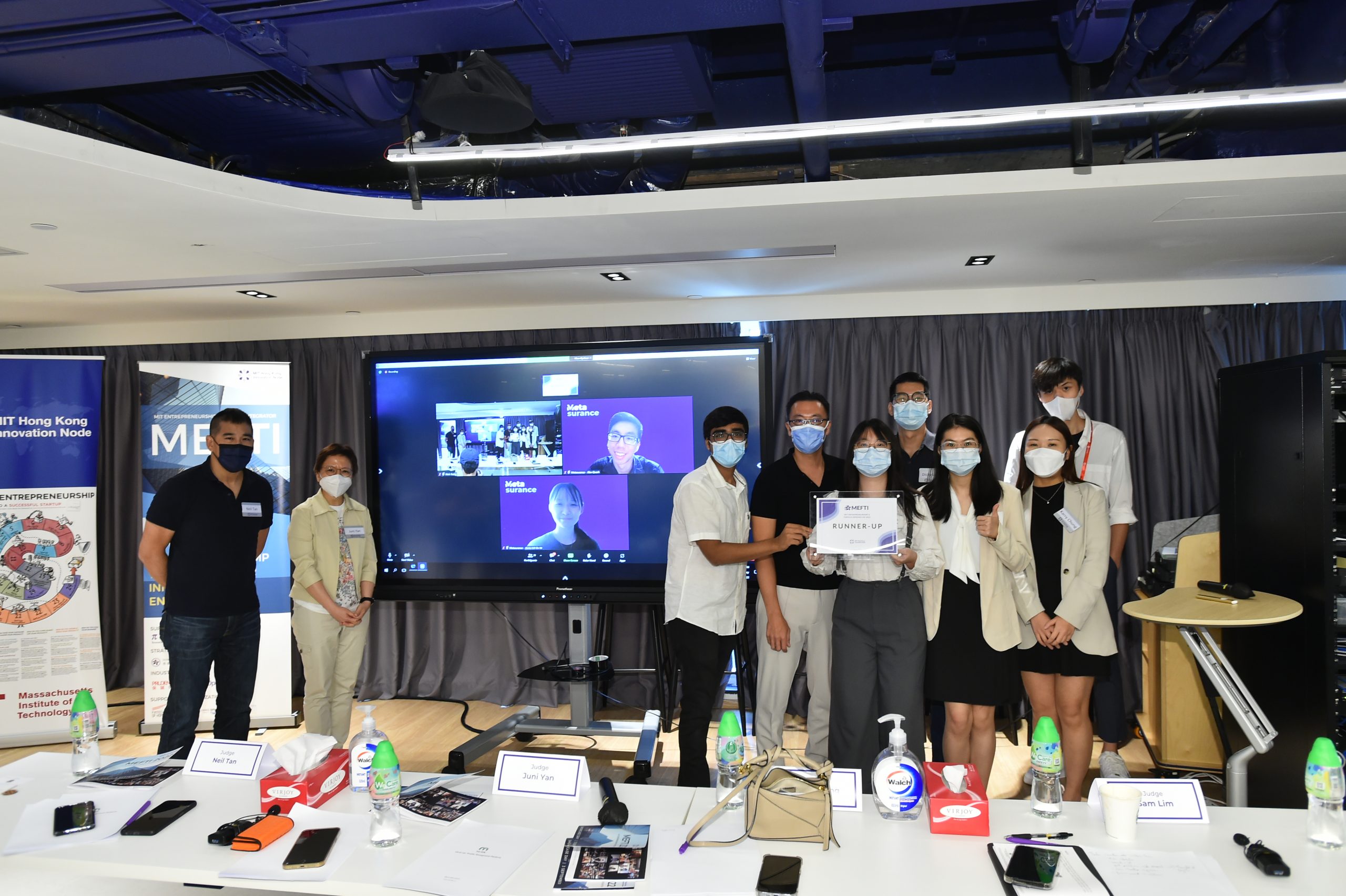 Runner-up - Metasurance
Rahul Agarwal, Annie Lui, Siqi Ma, Yalu Pan, Alex Quach, Ken Sou, Jasmine Zeng
Video Highlights from MEFTI 2022
Selected Past Pitches from 2021