Schedule
Tentative, subject to change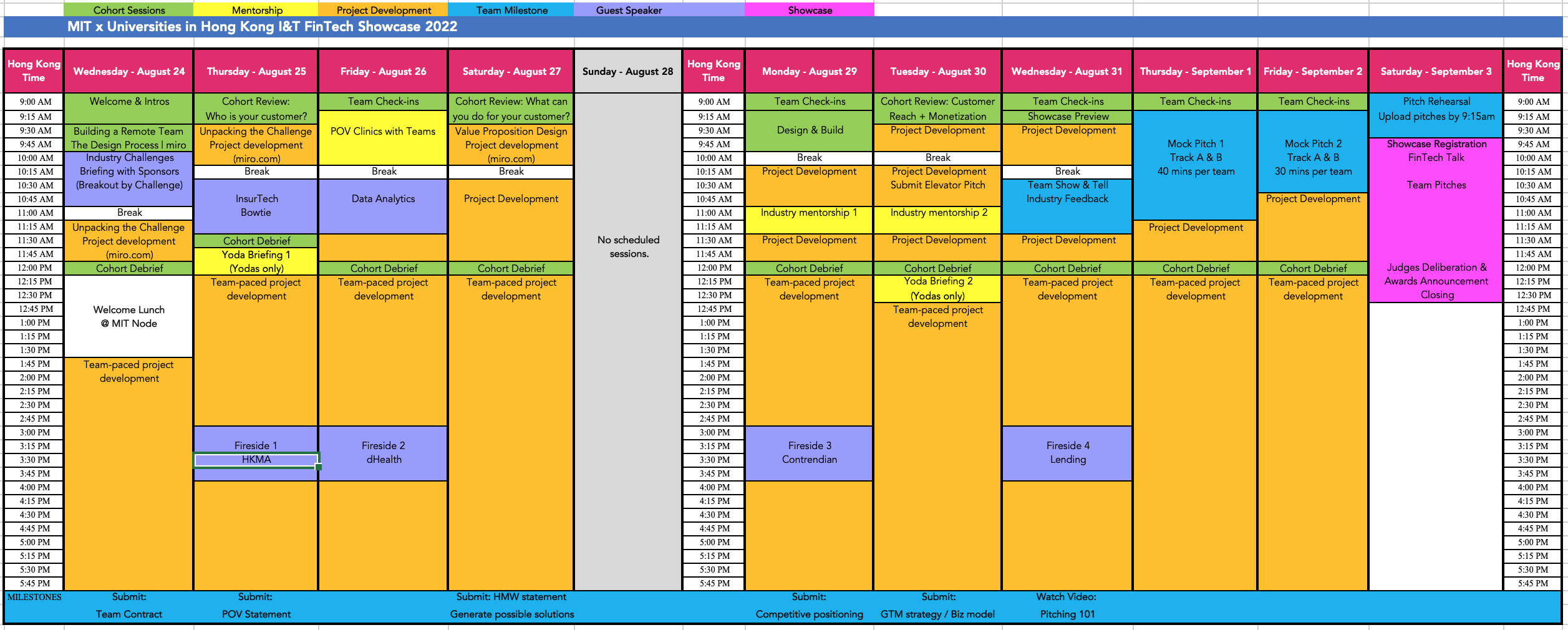 MEFTI 2022 will be offered in hybrid format this year, starting with an overview of the entrepreneurship content from MIT Sloan School of Management, and understanding industry challenges with key stakeholders. Adopting a human-centric approach to designing customer experiences, the program will lead ideation around opportunities in Insurance and Digital Banking, supported by insights from regulators and domain experts.
The rest of the week is spent deep diving into problem challenges provided by industry, learning about the market and customer via primary market research, developing a solution, and coming up with a viable business venture supported by a proof-of-concept demo. We will cover content from MIT as well as hear from local FinTech practitioners on a variety of applications and enabling technologies for venture creation.
The program will culminate in a Showcase event on Saturday, where teams will present their business pitches to a panel of judges comprising of industry partners and investors.
How will collaboration work with the timezone difference? 
We've seen in previous hybrid and virtual programs that students can succeed by leveraging timezone differences between Hong Kong and US Eastern Standard Time. This is achieved by coordinating task hand-offs, aligning roles and responsibilities that suit progress to the respective geographies, and developing strong communication channels within the team. MEFTI will help facilitate such structures for positive team dynamics and productivity, enabling students to develop these critical skills reflective of the real-world workplace increasingly characterised by remote and international collaboration.